Specifications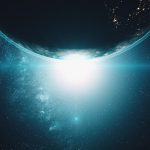 Introducing the Celano,  a telescope controller for Alt-Az telescopes. Any reflector or refractor that has an Alt-Az mount can use the Celano. After connecting the computer module you are only two stars away from accurately tracking the sky and using GoTo to quickly find objects.
How does it work?

The Celano is a stand alone system. This means that you only need the hand controller and computer module, a 12 volt battery and two stepper motors with the appropriate gearing for your telescope. Our system drives stepper motors through micro stepping. No encoders or laptop needed and no need for heavy batteries. Our system enables you to easily adapt your telescope to full automated tracking and GoTo without adding a lot of extra weight or extra things to take with you when you are observing.
The computer module
The Celano consists of a hand controller and computer module. The computer module case is made out of anodised black aluminium.  The case is very small, 110x80x30mm. The front-end has a USB-port for programming (see also our userpage), a 12 Volt inlet and the wire which is permanently attached to the hand controller. The back-end has two RJ45 outlets for the stepper motors. 

The memory of the computer module holds the following catalogs: IC, NGC, Messier, Arp, Abell planetary, Abell galaxy clusters, Barnard, Hickson, Palomar, Holmberg and a compilation list (DSP).

The entire system (including our motors) uses very little amps, around 1 amp/hour.
  
The hand controller
The case of the hand controller is made out of ABS plastic and is very durable. The case has soft rubber grips on the sides so it doesn't easily slip out of your hands. The hand controller measures 150x85x25mm. It has a red LCD which is dimmed to a light glow, so it doesn't interfere with your dark adaption. The hand controller has 4 directional buttons, 4 mode buttons. The buttons have an anti slip surface. On the back of the hand controller there is a short user guide. The complete user guide can be found on our user page.
Cables
Something that is overlooked by a lot of telescope companies is the quality of cables. When you buy the Celano this includes the cabling to your motors, your battery and of course a generous amount of cable to your hand controller (2,5 meter). Our cables are not only durable but also functional in cold conditions.
How to install
Our system is best used with pully's and timing belt. This method eliminates any play. In its most simple form a pully is attached to each stepper motor then drives a timing belt which is glued to the altitude bearing and the azimuth bearing. We can advice you on the best way to integrate our system with your telescope. Here are a few examples of telescopes that use our system.
The Celano includes:
Computer module & hand controller

More than 15.000 objects (NGC, IC, Messier, Abell PN, Abell GC, Arp, Barnard, Hickson, Palomar, Holmberg, DSP)

Tracking and GoTo functionality

Cables for power and USB 
Price €375,00